WHY RUNNING?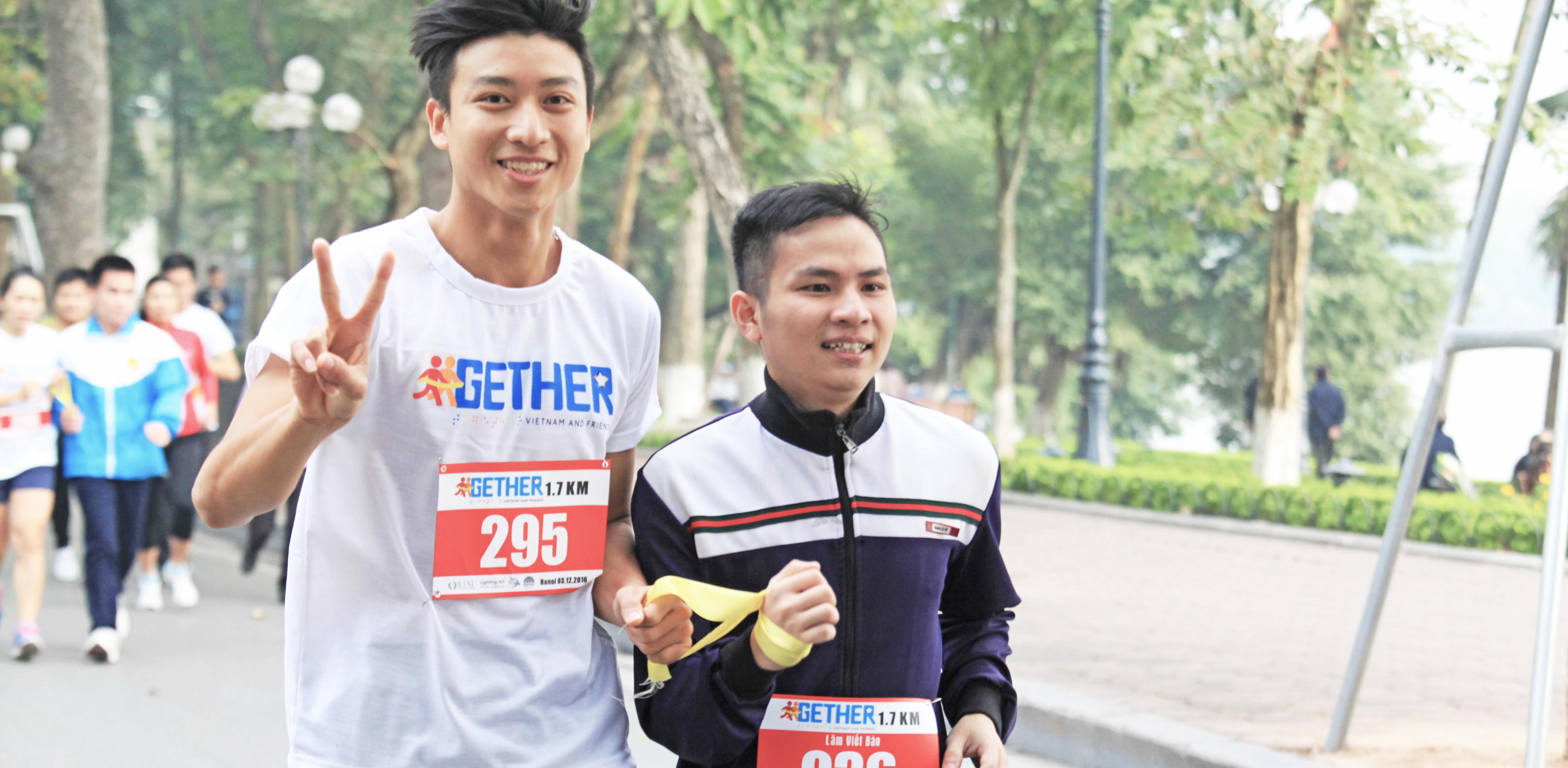 Have you ever gone for a run by the sea, the salty air rushing to your face and a sense of freedom and infinite possibilities opening your mind and heart?
The visually impaired people, most of them never did.
The visually impaired people in Vietnam have not been living a full life. Due to their visual disability, most of them refrain from exercising, scaring they might accidentally harm themselves and others in the process, or worst, facing the pity of a sighted person. This is the reason this running event came to life: to break down wall of dread and to convey our message to the public. Running is a special language we use to encourage the visually impaired to build their confidence and self-assurance.
So why should our blind students be denied that opportunity?
A run does not only strengthens visually impaired people both mentally and physically, it also changes the perception of sighted people. It is a chance for visually impaired people to lay the first stone to pave their way to the future with equal opportunities. It is a chance for sighted people to change our mindset of what others can do and to spread our humane sympathy and genuine empathy to everyone.
Our organization is ethnically diverse; some of us come from different countries around the globe, some of us have lived all our lives in Vietnam. We speak different languages and we might carry within us different cultures or different lifestyle, but, beside our obvious differences, we all share the goal of empowering visually impaired people here, in the beautiful country that is Vietnam.
Running teaches us we are much more capable than we can ever imagine.
To run, our hearts beat at the sounds of the same drum, our minds are set free, our limitations get broken down and the prejudice become unintelligible. This will become a precious moment for everyone involved, for you, for the blind children and the blind adults involved, for us volunteer and hopefully it will set an example that lasts for years to come.
So join 2gether. We want to build a memory in which, more than what your eyes see that day, you remember the sound of hundreds of hearts beating together and hundreds of running shoes tapping the ground, marching toward a better future.