05-9-2012 : New School Year Ceremony of the Blind School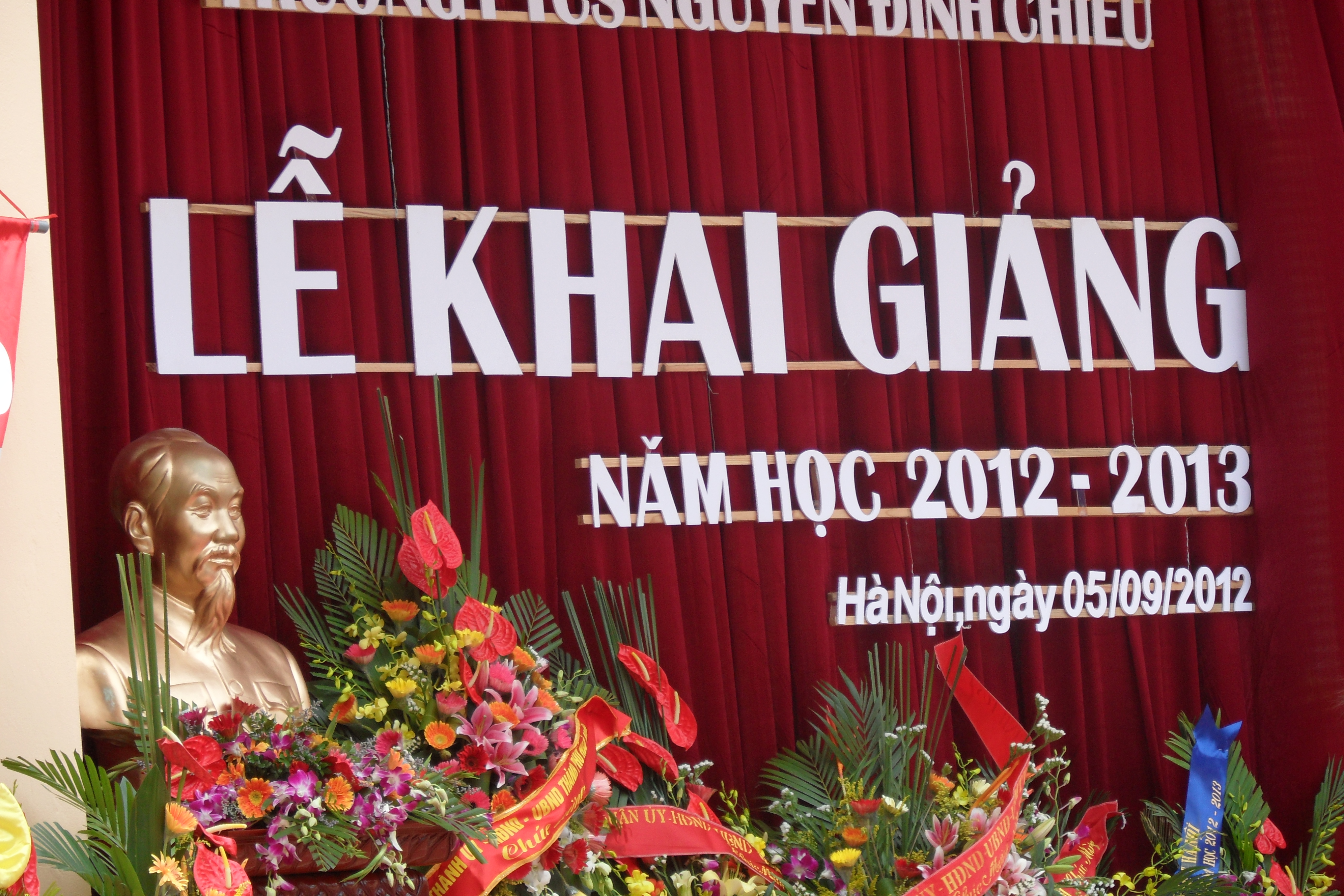 On the 5th of September, VAF was invited to the new school year ceremony of the Nguyen Dinh Chieu school.
The volunteers could enjoy speeches from important representatives of Vietnam and of the school, parades of the different classes, handicrafts exhibition, music played by talented blind students, and some dances and songs performed by young students.
See a video of one of these songs at: https://vietnamandfriends.org/media/videos/ !