26-3-2012 : Xich Lo News - No.4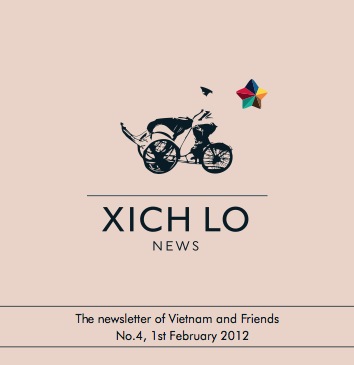 Dear Friends,
Hanoi is still passionate in the air of spring, the holiday season, the Lunar New Year holidays. A new spring makes the landscape and people around are more beautiful. Tet is the festival that everybody always waits for in Vietnam, from young children to the elderly. This is a special holiday to celebrate the New Year with good will to all people. If you are in Vietnam in Lunar New Year, you will see the highlights traditional culture of Vietnam.
Mix with the air of spring, we invite you to see again culturalist Hưu Ngoc with an article about the Tet. Through this article you will learn more about the traditional beauty culture of Vietnam during Tet. I am sure that you will love Tet in Viet Nam with so many activities that characterized in East Asia.
Let VAF share moments of a good new year with Xich Lo News – No.4

DOWNLOAD XICH LO NEWS NO.4